3100 Independence Pkwy Suite # 215 Plano, TX 75075
Over 700 establishments serving Henry's Ice Cream
We manufacture our own Homemade Ice Cream daily HENRY'S HOMEMADE ICE CREAM™Dallas Texas, is a manufacturer & supplier of gourmet, handmade, all natural super-premium ice cream and toppings for caterers, restaurants, hotels, parties and our retail scoop store. For over 33 years,Henry has provided wholesale and retail scoop ice cream for ice cream lovers in Texas. We also provide wholesale homemade ice cream in Plano, TX.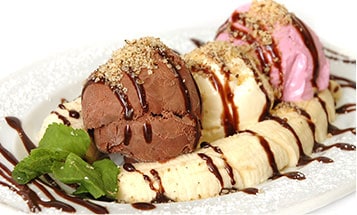 Your Favorite Flavors in Your Own Event
What if we told you that you can get Henry's Homemade Ice Cream to your own party? For your special event, we offer the best ice cream catering in Texas. There is the "build your dream ice cream sundae" bar that your guests will surely enjoy. We are talking about sprinkles and other delicious toppings you can put on the ice cream of your choice. When the party is done, your event will surely be the talk of the town!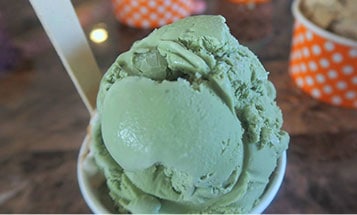 Scream for Ice Cream Together with Friends
Henry's Homemade Ice Cream has gotten everyone stopping by at the shop. Know why? Because Ice Cream Makes You Pretty TM. Not only that, every lick of that homemade ice cream gets more and more delicious. Talk about getting the chills and in a good way! Make your day a good one by enjoying Henry's ice cream with friends. The perfect bonding experience. And who knows, you might just see Henry in action!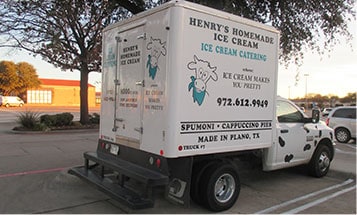 At A Restaurant? Ask Your Server For Henry's Ice Cream!
We want to make sure that Henry's Homemade Ice Cream is available wherever you eat, day or night, so we deliver early and on time. Look! Henry is not happy when you cannot get the Homemade Ice Cream you love so much, so let him know and he will nicely call the restaurant and give them a good deal so you can be happy.
ICE CREAM MAKES YOU PRETTY!!
TM
Are you interested in adding Henry's Homemade Ice cream to your establishment?
DELIGHT CUSTOMERS WITH WHOLESALE ICE CREAM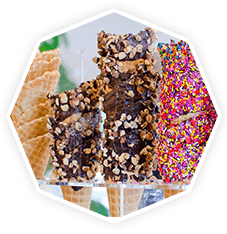 Wholesale in Texas
Henry's Homemade Ice Cream produces Homemade Ice Cream with a dedication to the highest quality of pure ingredients, utilizing a rich 16% butterfat.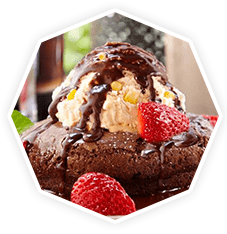 Ice Cream Catering
Our full service catering provided and includes Ice Cream, Yogurt and Sorbet cups, 10 – 12 different toppings – including whip cream and cherries, spoons and napkins. Yes we setup, tear down and clean up.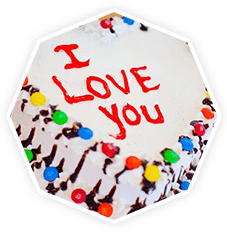 Birthday Parties
Birthday Parties $12 per child *** A minimum of 10 children *** A $40.00 advance deposit is reqired.
We create delicious memories