3100 Independence Pkwy Suite # 215 Plano, TX 75075
Have fun with your Henry's Homemade Texas Ice Cream t-shirt in Plano Texas.
Products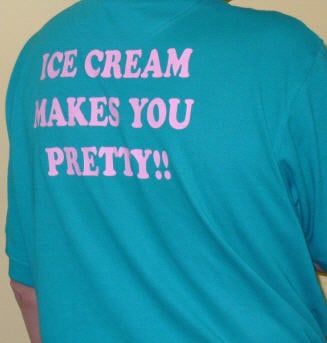 T-shirts
To order T-shirts call the store (972) 6129949 for size and color availability.
Ice Cream T-Shirt for both women and men
"Hey, you got some ice cream on that! But it's ok because it's by design. Check our Pajama party as well.